*Make sure you channel your best Elvis before reading the title of this post!
Well, Jennifer over at Herding Kats in Kindergarten awarded me the Liebster Award this week, and I have been so darn slow lately that Beth Ann over at Taming My Flock of Firsties gave it to me a few days later! Thank you so much ladies! I can only hope I do the award justice.
BTW have I ever mentioned that I have MAJOR nickname envy for the word FIRSTIES? There are absolutely no cute nicknames for Second Graders....
this is me challenging you to prove me wrong ;).
Anywhoooooooooo. Back to the Liebster Award.

This award is for "up and coming blogs" with less than 200 followers. Here are the rules:
1. Copy and paste the award on your blog.
2. Thank the giver and link back to them.
3. Reveal your top 5 picks and let them know by leaving a comment on their blog.
4. Hope that your followers will spread the love to other bloggers!!
Here are my top 5 picks. I actually wouldn't call them my "top 5" but rather "5 blogs I have recently discovered and/or been obsessed with this week!"
I love that she has a GAZILLION photographs for every post!
Great Holiday ideas and amazing printable board games.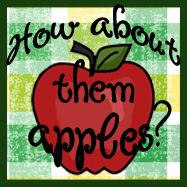 Don't you just love her blog title?
Go check out these awesome ladies and give them some love :)