Have you ever seen the supply list for your grade and thought, "Who decided we needed that and what the heck am I going to do with it?" Well I just had that moment.
Forgive me because I'm about to go on an "at my old school..." rant (anyone else thinking of Phoebe on The Magic School Bus???)
At my old school... We were responsible for creating our school supply list at the end of each year for the upcoming year. We would sit down and discuss what we really needed, what we didn't want, etc. Also, being a Title I low income school, our supply list had to be very short, and cost effective. So we got used to making do with less and being creative about how we use certain products.
I don't know if the teachers at my new school created this list or not. I'm assuming they did, why would an administrator make the supply lists for individual grade levels? That doesn't seem very effective. But when I asked a new teammate to email me a copy of the list she said something about not having it electronically, and it might take a few days for her to get her hands on it so she could scan it in or something. All that made it seem like they DIDN'T make their own supply list. Very confusing. Do you get to make your own supply list or does someone else make it for you? Am I completely off the mark here?
Anywhoo - I finally got the list and I'm starting to panic.
Why do they need that?
What am I going to be expected to do with that?
Where am I going to put those??
What am I going to do without ______?
These are the thoughts racing through my brain.
So here's the list. Pretty basic, but don't worry. I plan to go into excruciatingly boring detail about each one just for you.
OK. I know what you're thinking. "What's wrong with this?" Lets break it down, shall we?
Pencils
- pretty standard. I like that they requested pre-sharpened, but I have serious doubts as to whether or now they will arrive at school that way...
Wide ruled filler paper
- UUUUUUUUUUUUUUGGGGGGGGGHHHHHHHHHH. What the heck do they use loose leaf paper for???? I haven't used this stuff even ONCE in all my years of teaching!! I actually had some donated by a well-meaning relative my very first year and it took me forever to get rid of it. I finally just dumped it in the recycling bin. Horrible, I know. I guess I can put it in the scrap paper bin for art during indoor recess.... What a waste.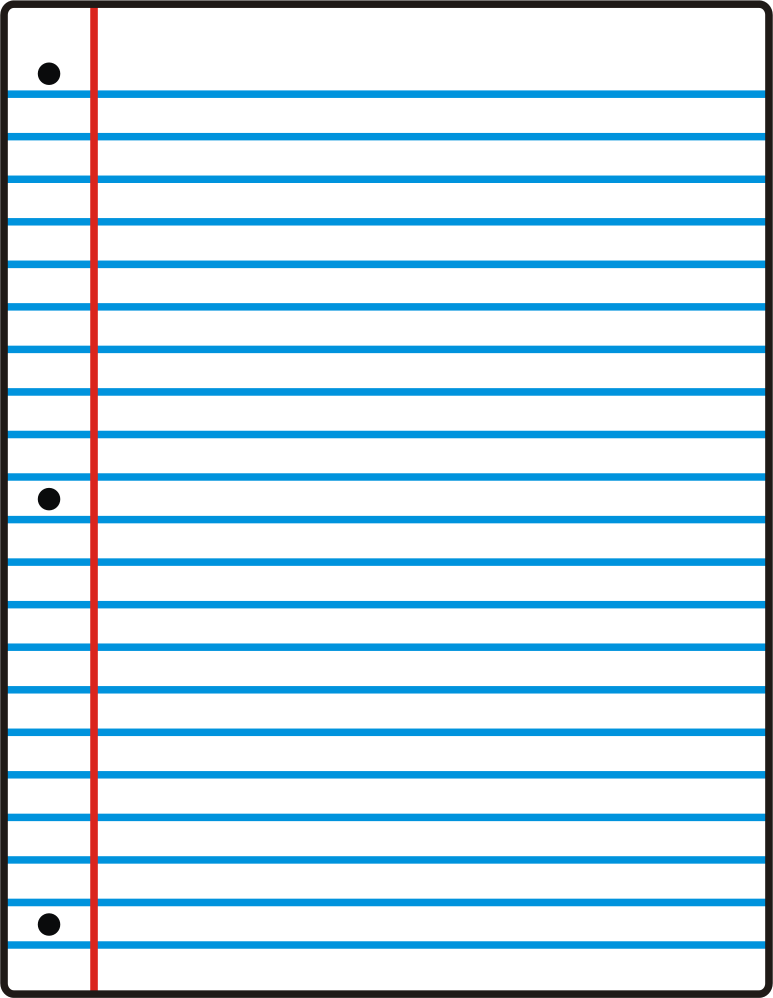 4 Composition Books
- FOUR?? Why FOUR?? I don't use these. Ever. I use a
binder for word study
, and we write on
blank 5-page books for writing workshop
, so what the heck am I going to do with these? Plus I'm planning on 28 students. That's 112 composition books! That takes up a lot of space! I was considering changing my homework routine this year and maybe I would use one composition book for each student for homework. Maybe. I was trying to go paper-less for homework. (More on that when I get it all figured out). But FOUR??? MAAAAAAAAAAAAAAAYBE I could use one as a math notebook, and another as a reading response journal but still. I really don't want 112 composition books sitting around my room. Any ideas?
4 Plastic 2-Pocket Folders
- I don't use these either. I can guess what they want them for... Many years ago we (my old school team) had these on our list as well. Each folder was for unfinished and/or important papers for a specific subject. But what I realized is that the folders just became little recycling bins. They encouraged kids to stuff more and more paper into their desks while completely forgetting to re-visit them. Then I switched to just one folder. The "To-Do" folder. Which was where kids put any work that needed more time for completion. But again, this folder just seemed to be a black hole of unfinished work that was never seen or heard from again. So I did away with that folder too. And I noticed that without the option of saving work for later, I had A LOT less unfinished assignments and lost work. If it's not an option to finish it later, you're more likely to get it done on time. There may be one or two students who need a "To-Do" folder, but that doesn't warrant asking for 112 of them. Right? Anyone?
1 Box of 16 Crayons
- Who are we kidding? No one buys boxes of 16 crayons anymore. The smallest size I have ever seen was 24. Most kids bring in the box of 50 or 100 that gets shoved into the desk, disintegrates, and then you have 23 different versions of the color yellow-green floating around in there. Here comes Phoebe again... At my old school, we didn't even put crayons on the supply list. We bought the crayons ahead of time with grade-level money. Which is how I could get these table caddies set up ahead of time:
1 Large White Eraser
- What's wrong with the pink erasers? I'm sure little Johnny will bring his transformers eraser whether or not "white" is specified.
1 Pencil Box
- This is pretty much the only thing on this list that I would consider a "must-have," and strangely enough, it seems to be the item that is most frequently forgotten. Where do parents expect them to keep all these little odds-and-ends? If nothing else.... please bring a pencil box!
12 glue sticks
- I stopped using these last year and switched to glue bottles after
giving them the clog-free treatment
. Which I have to say I like a lot better than glue sticks. I'm probably the only teacher out there who prefers liquid glue, but I swear I'm not crazy. I specifically trained my kids how to use the glue and I didn't have any problems. Glue sticks however are my kryptonite. The caps are always disappearing, they dry out, sometimes they don't work at all... To each his own I suppose.
1 Pair of Scissors
- This is something else we pre-purchased for our classes. Which is why they are all exactly the same in the picture of my table caddies above. Which prevents problems in my opinion. Oh well. I will just have them put their Hello Kitty scissors in their Power Rangers pencil boxes with their Lalaloopsy erasers and 500 composition books and 315 folders in their desks. Oh and the crayons. Don't forget the crayon box with the crayon "sharpener" on the side. That too.
Sandwich and Gallon size Ziploc Bags
- I know I'm just being picky here but I prefer quart-sized... OK, OK, I'm just looking for something to complain about. The Ziploc bags are fine.
So what about you? Do you get to choose the items on your list? What do you do with the stuff your teammates may want but you don't? Am I just being paranoid by worrying about the composition books and loose-leaf paper? Feel free to rescue me from torturing myself.